WELCOME TO
THE PLAINVIEW CHAMBER OF COMMERCE
EXPLORE THE OPPORTUNITIES
The mission of the Plainview Chamber of Commerce is to promote interest in the community by the enhancement and advancement of commerce through retail industry, agriculture, education, artistic and civic interest that will result in an improved quality of life for all residents.
The Plainview Chamber of Commerce should be a resource for all business including commercial, retail, industrial and manufacturing.
Welcome to Plainview, Texas: population 20,717. In a town where the economy is growing and the cost of living is low, opportunities continue to arise for those who are new as well as those who are old friends of Plainview. We are located less than an hour from Lubbock, known as the Hub City of West Texas, and a little over an hour from Amarillo. Our taxes and electric and gas rates are some of the lowest in the state, and the business climate is supportive as well as competitive. Plainview is a city that values community life. From excellent schools to churches and healthcare, the people of Plainview have access to many opportunities. In Plainview, the economy is booming, the cost of living is low, and the people are like family. You can find a small town feel with city amenities in Plainview.
Chamber of Commerce members enjoy events, networking, and business opporunities that others simply miss out on. Our members know and enjoy the value of partnering with their local chamber for a better community. If you are interested in joining, please download our application and send it to our office.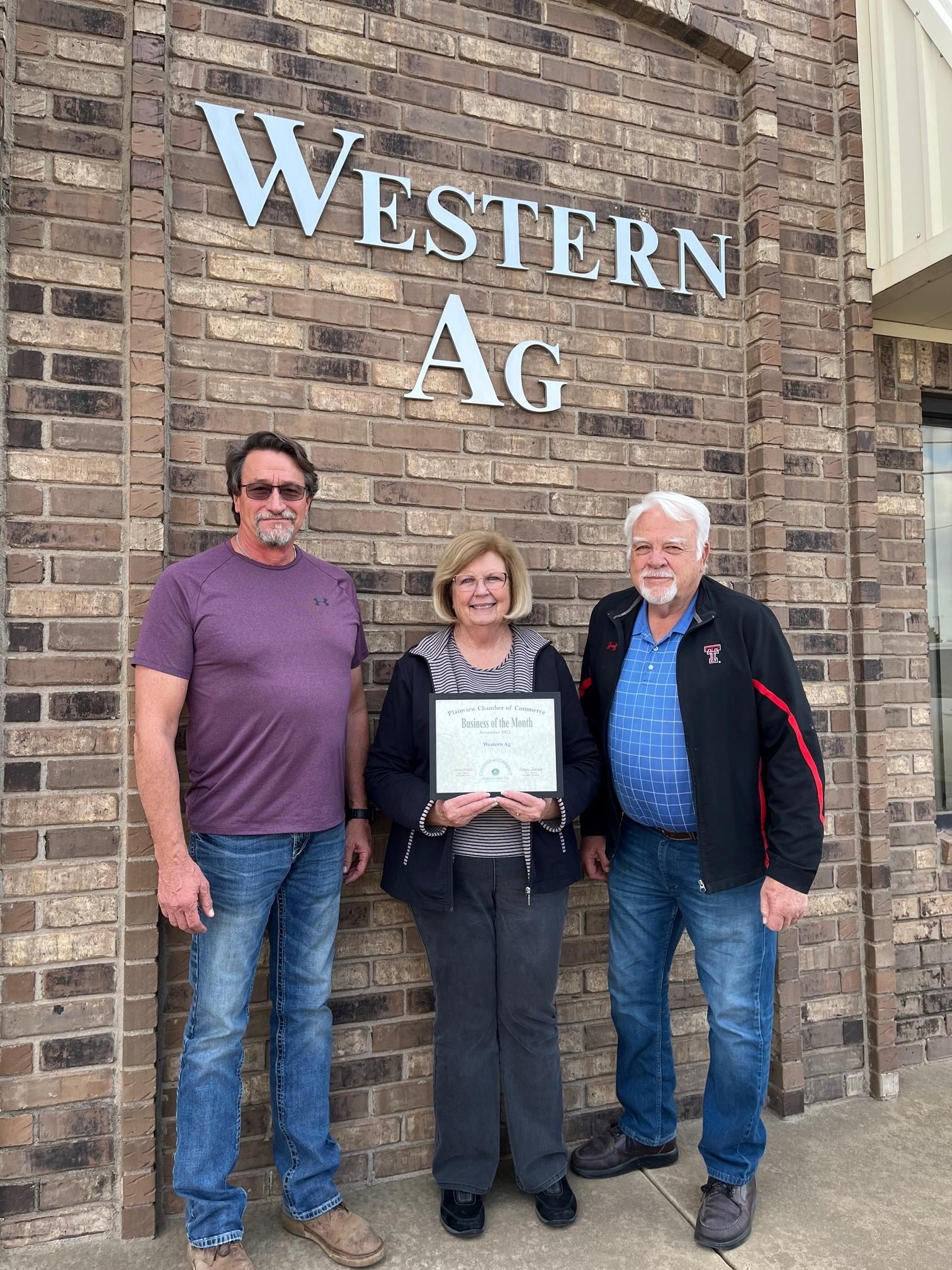 Businesses of the Month
Stonebridge Apartments of Plainview
Our Monthly Highlights
for the Plainview Chamber of Commerce